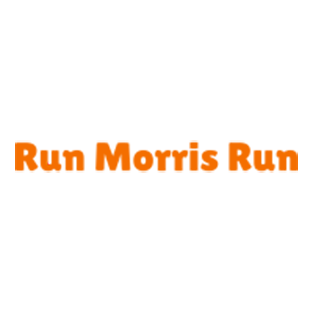 Run Morris Run Fruit & Veg
Delivering the freshest produce direct to your office or home - Delivery available Monday to Saturday
LOVE YOU BERRY MUCH BOX
Celebrate your loved ones special day with chocolates, exotic fruits and more delivered directly to them
HAMPERS
$50 - FAMILY BOX
Mixed fruit and vegetable pack with the freshest seasonal produce
BOXES
$100 - FAMILY BOX
Mixed fruit, vegetables, free range eggs, milk, bread, dairy, pasta and sauce.
BOXES
$90 - JUICE & SMOOTHIE BOX
a great selection of fresh fruit & vegetables for your daily juice & smoothies , includes 3kg frozen mixed berries, 1kg frozen mango, 3kg oranges, 1kg organic yoghurt, 1kg bananas, watermelon, pineapple, 6 kiwifruit,1kg apples, 3 lemons, 3 limes, 1 avocado, 1 bunch kale, 500 gr. baby spinach, 1kg beetroot, 1 bunch celery, 1kg carrots, 6 cucumbers, mint & fresh ginger.
BOXES
FANTASTIC VALUE !
FAMILY BBQ PACK
2 mild italian pork sausages, plain bbq sausages, 3 pork steaks, 4 beef burgers, 5 lamb cutlets, 2 T-Bone steaks
BBQ PACKS
BBQ PACK
4 burgers & 3 skewers
BBQ PACKS
COLESLAW
1KG
BBQ PACKS
Ingredients: Freshly Shredded Carrot and Red & Green Cabbage
Drinking coconut
each
FRUITS
Green Grapes
per kilo
FRUITS
Out Of Stock
Red Grapes
per kilo
FRUITS
Out Of Stock
Yellow Grapefruit
each
FRUITS
Ruby Grapefruit
each
FRUITS
Apricots
500 grams
FRUITS
Out Of Stock
Yellow Peaches
each
FRUITS
Out Of Stock
White Peaches
each
FRUITS
Out Of Stock
Yellow Nectarines
each
FRUITS
Out Of Stock
White Nectarines
each
FRUITS
Out Of Stock
Green Pears
per kilo
FRUITS
Brown Pears
per kilo
FRUITS
Corella Pears
per kilo
FRUITS
Watermelon Quarter Approx 1.5
per kilo
FRUITS
Custard Apples
per kilo
FRUITS
Sugar Bananas
per kilo
FRUITS
Topless pineapple
each
FRUITS
Cara Cara Navels
each
FRUITS
Out Of Stock
Tamarillo
each
FRUITS
Out Of Stock
Juicing Oranges (15kg BOX )
per box
FRUITS
Juicing Oranges (3kg net )
per net
FRUITS
Continental Parsley
bunch
HERBS
Vietnamese Mint
bunch
HERBS
Jerusalem Artichokes
per kilo
VEGETABLES
Globe Artichokes
each
VEGETABLES
Green Beans
per 100 gm
VEGETABLES
Flat Romano Runner Beans
per 100 gm
VEGETABLES
Broad Beans
per 500 grams
VEGETABLES
Butter Beans
per kilo
VEGETABLES
Whole Beetroot
each
VEGETABLES
Golden Beetroot
each
VEGETABLES
Target Beetroot
each
VEGETABLES
Baby Beetroot
bunch
VEGETABLES
Baby Golden Beetroot
per bunch
VEGETABLES
Baby Target Beetroot
per bunch
VEGETABLES
Baby Carrots
bunch
VEGETABLES
Broccoli
per kilo
VEGETABLES
Broccolini
bunch
VEGETABLES
Brussel Sprouts
100gm
VEGETABLES
Carrots
per kilo
VEGETABLES
Heirloom carrots
packet
VEGETABLES
Cauliflower
each
VEGETABLES
Continental Cucumbers
each
VEGETABLES
Lebanese Cucumbers
per kilo
VEGETABLES
Baby Cucumbers
punnet
VEGETABLES
Lebanese Eggplant
per 100gm
VEGETABLES
Baby Fennel
each
VEGETABLES
Parsnips
per kilo
VEGETABLES
Red Radishes
bunch
VEGETABLES
Sugar Snap Peas
100gm
VEGETABLES
Swedes
500 grams
VEGETABLES
Baby Corn
punnet
VEGETABLES
Silverbeet
bunch
VEGETABLES
Rainbow Chard
bunch
VEGETABLES
Purple Kale
bunch
VEGETABLES
English Spinach (bunch)
bunch
VEGETABLES
Yellow Capsicum
per kilo
VEGETABLES
Green Capsicum
per kilo
VEGETABLES
Red Capsicum
per kilo
VEGETABLES
Green Bullhorn Peppers
100gm
VEGETABLES
Red Bullhorn Peppers
per 100 gm
VEGETABLES
Long Red Chilli
100gm
VEGETABLES
Bullet Chillies
per 100 gm
VEGETABLES
Long Green Chilli
per 100 gm
VEGETABLES
Jalapeno
per 100gm
VEGETABLES
Brown Onions
per kilo
VEGETABLES
White Onions
per kilo
VEGETABLES
Pickling Onions
per kilo
VEGETABLES
Red Onions
per kilo
VEGETABLES
Gold Shallots
per 100gm
VEGETABLES
Banana Shallots
per 100gm
VEGETABLES
Peeled Garlic
1 kg pack
VEGETABLES
Ginger
per 100gm
VEGETABLES
Galangal
per 100gm
VEGETABLES
Tumeric
per 100 gm
VEGETABLES
Blue Pumpkin
per kilo
VEGETABLES
Jap Pumpkin
per kilo
VEGETABLES
Butternut Pumpkin
per kilo
VEGETABLES
Red Cabbage
each
VEGETABLES
Savoy Cabbage
each
VEGETABLES
Black Cabbage
bunch
VEGETABLES
Wombok Cabbage
each
VEGETABLES
Bok Choy white
bunch
VEGETABLES
Baby Bok Choy
bunch
VEGETABLES
Choy Sum
per bunch
VEGETABLES
Gai Lan, Chinese Broccoli
per bunch
VEGETABLES
Zucchini Flower
per tray of 15
VEGETABLES
Mung Beans
punnet
VEGETABLES
Fresh Peas
per 100gm
VEGETABLES
Daikon Radish
each
VEGETABLES
Yellow witlof
250grams
VEGETABLES
Red Witlof
250grams
VEGETABLES
Medley Cherry Tomatoes
punnet
TOMATOES
Roma Tomatoes
per kilo
TOMATOES
Cherry Tomatoes
punnet
TOMATOES
Gourmet Tomatoes
per kilo
TOMATOES
Truss Tomatoes
per kilo
TOMATOES
Cherry Truss Tomatoes
punnet
TOMATOES
SAUCE TOMATOES
PER BOX
SAUCE TOMATOES
Out Of Stock
Cocktail Potatoes
per kilo
POTATOES
Sebago Potatoes
per kilo
POTATOES
Dutch Cream
per kilo
POTATOES
Brushed Potatoes
per kilo
POTATOES
Royal Blue Potatoes
per kilo
POTATOES
Desiree Potatoes
per kilo
POTATOES
Dutch Cream Potatoes
per kilo
POTATOES
Kipfler Potatoes
per kilo
POTATOES
Sweet Potatoes
per kilo
POTATOES
Chat Potatoes
per kilo
POTATOES
Washed Potatoes
per kilo
POTATOES
RED POTATOES 5KG
5KG BAG
POTATOES
BRUSHED POTATOES 5KG
5KG BAG
POTATOES
WASHED POTATOES 5KG
5KG BAG
POTATOES
SMALL POTATOES 5KG
5KG BAG
POTATOES
Swiss Cup Mushrooms
100gm
MUSHROOMS
Cup Mushrooms
100gm
MUSHROOMS
Field Mushrooms
per kilo
MUSHROOMS
Portobello Mushrooms
per kilo
MUSHROOMS
Button Mushrooms
100gm
MUSHROOMS
Enoki Mushrooms
punnet
MUSHROOMS
Abalone (oyster) mushroom
punnet
MUSHROOMS
King Brown
punnet
MUSHROOMS
Baby King Brown
punnet
MUSHROOMS
Iceberg Lettuce
each
SALADS
Cos Lettuce Twin pack
each
SALADS
Baby Spinach
per 100gm
SALADS
Wild Roquette
per 100gm
SALADS
Snowpea Sprouts
per punnet
SALADS
Alfalfa Sprouts
per punnet
SALADS
100gr Pre Packed Baby Spinach
SALADS
100gr Pre Packed Mixed salad
per packet
SALADS
100gr Pre Pack Wild Rocket
SALADS
100 gr Pre Packed Watercress
each
SALADS
100gr pre Packed Baby Kale
each
SALADS
Full Cream Milk 2ltr
ESSENTIALS
Free Range Eggs 1 dozen 700
ESSENTIALS
Light Milk 2ltr
ESSENTIALS
The Place Coffee
250gm
ESSENTIALS
Organic Orange Juice 2LTR
ESSENTIALS
Organic Apple Juice 2LTR
ESSENTIALS
15 seed & multigrain vienna
ESSENTIALS
BARILLA PENNE PASTA 500GR
PER PKT
PANTRY ITEMS
MELINA PASSATA CRUDO (ITALIAN GROWN TOMATOES)
660GR
PANTRY ITEMS
SIENA SUGO PRESTO WITH BASIL
680 GRAMS
PANTRY ITEMS
CHERRY TOMATOES 400GR
PER TIN
PANTRY ITEMS
ORRECCHIETTE PASTA 500GR
PER PKT
PANTRY ITEMS
Out Of Stock
PENNE RIGATE 500GR
PER PKT
PANTRY ITEMS
SPAGHETTI (VERMICELLONI) 500GR
PER PKT
PANTRY ITEMS
LINGUINE 500GR
PER PKT
PANTRY ITEMS
MALFALDINE RICCIA (CURLY) 500GR
PER PKT
PANTRY ITEMS
EGG PAPPARDELLE 500GR
PER PKT
PANTRY ITEMS
ARBORIO RICE 1KG
EACH
PANTRY ITEMS
CANNELLINI BEANS 400GR
PER CAN
PANTRY ITEMS
CHICK PEAS 400GR
PER CAN
PANTRY ITEMS
FOUR BEAN MIX 400GR
PER CAN
PANTRY ITEMS
GREEN LENTILS 400GR
PER CAN
PANTRY ITEMS
TUNA IN OLIVE OIL
PER TIN 185gr
PANTRY ITEMS
LEMON INFUSED EXTRA VIRGIN OLIVE OIL 250MLS
PER BOTTLE
PANTRY ITEMS
WORCESTERSHIRE SAUCE
PER BOTTLE
PANTRY ITEMS
BALSAMIC VINEGAR GOLD (MODENA ITALY) 250MLS
PER BOTTLE
PANTRY ITEMS
CANOLA COOKING SPRAY
PER CAN
PANTRY ITEMS
EXTRA VIRGIN & CANOLA BLEND 4LTR CAMPANIA
TIN
PANTRY ITEMS
EXTRA VIRGIN OLIVE OIL SANDYBANK CREEK 4LTR
TIN
PANTRY ITEMS
CANOLA OIL DI MARIA 4LTR
TIN
PANTRY ITEMS
HONEY WARRAL 1KG
PER TUB
PANTRY ITEMS
ORGANIC PURE CANADIAN MAPLE SYRUP (BRIEN) 1.1LTR
PER JUG
PANTRY ITEMS
Strawberry Jam
JAMS & VINEGARS
Raspberry Jam
JAMS & VINEGARS
Blackberry Jam
JAMS & VINEGARS
Boysenberry Jam
JAMS & VINEGARS
3 Berry Jam
JAMS & VINEGARS
Blueberry Jam
JAMS & VINEGARS
Strawberry Vinegar
JAMS & VINEGARS
Raspberry Vinegar
JAMS & VINEGARS
MILK CHOCOLATE CHIP BROWNIE
500grams
CHOCOLATE BROWNIES & ROCKY ROAD
2 DAYS NOTICE REQUIRED
ROCKY ROAD CHOCOLATE FUDGE
500 grams
CHOCOLATE BROWNIES & ROCKY ROAD
2 DAYS NOTICE REQUIRED
OREO COOKIE CHOCOLATE BROWNIE
500 grams
CHOCOLATE BROWNIES & ROCKY ROAD
2 DAYS NOTICE REQUIRED
SNICKERS CHOCOLATE BROWNIE
500 grams
CHOCOLATE BROWNIES & ROCKY ROAD
2 DAYS NOTICE REQUIRED
NANNY GOATS MILK SOAP
each
NATURAL AUSTRALIAN SOAP
LEMON SORBET SOAP
EACH
NATURAL AUSTRALIAN SOAP
Out Of Stock
BERRY CRUSH SOAP
each
NATURAL AUSTRALIAN SOAP
POMEGRANATE SOAP
each
NATURAL AUSTRALIAN SOAP
MELON & STRAWBERRY SOAP
each
NATURAL AUSTRALIAN SOAP
VANILLA BEAN SOAP
each
NATURAL AUSTRALIAN SOAP
OLIVE OIL SOAP
each
NATURAL AUSTRALIAN SOAP
LIME BLOSSOM SOAP
each
NATURAL AUSTRALIAN SOAP
MANUKA HONEY SOAP
each
NATURAL AUSTRALIAN SOAP
PASSIONFRUIT SOAP
each
NATURAL AUSTRALIAN SOAP
PINEAPPLE SOAP
each
NATURAL AUSTRALIAN SOAP
BOX OF 10 ASSORTED SOAPS
each
NATURAL AUSTRALIAN SOAP
Opening Hours
Tuesday
6:00 am - 12:00 am
Wednesday
6:00 am - 12:00 am
Thursday
6:00 am - 12:00 am
Saturday
6:00 am - 12:00 am
Location
Wandin North Way, Wandin North Victoria 3139, Australia